We know boats and strive to bring you a basic supply of quality products. Come aboard the Hiawatha and check us out! Our price point is competitive.
In Stock:
Rigging Supplies: clevis, cotter, shackles, cordage, and more.
Fenders: Dock lines and fendering for big water boats.
Epoxy: System Three line of products, we also carry fiberglas.
Paint: VC17, bottom coats, varnishes.
Cleaning: Serious Marine Cleaner, Head Lube, Teak products, and more.
Parts: We are stocking some common big boat impellers along with parts/supplies for electrical, plumbing, hardware, filters, etc.We can get you most any and all big boat marine parts.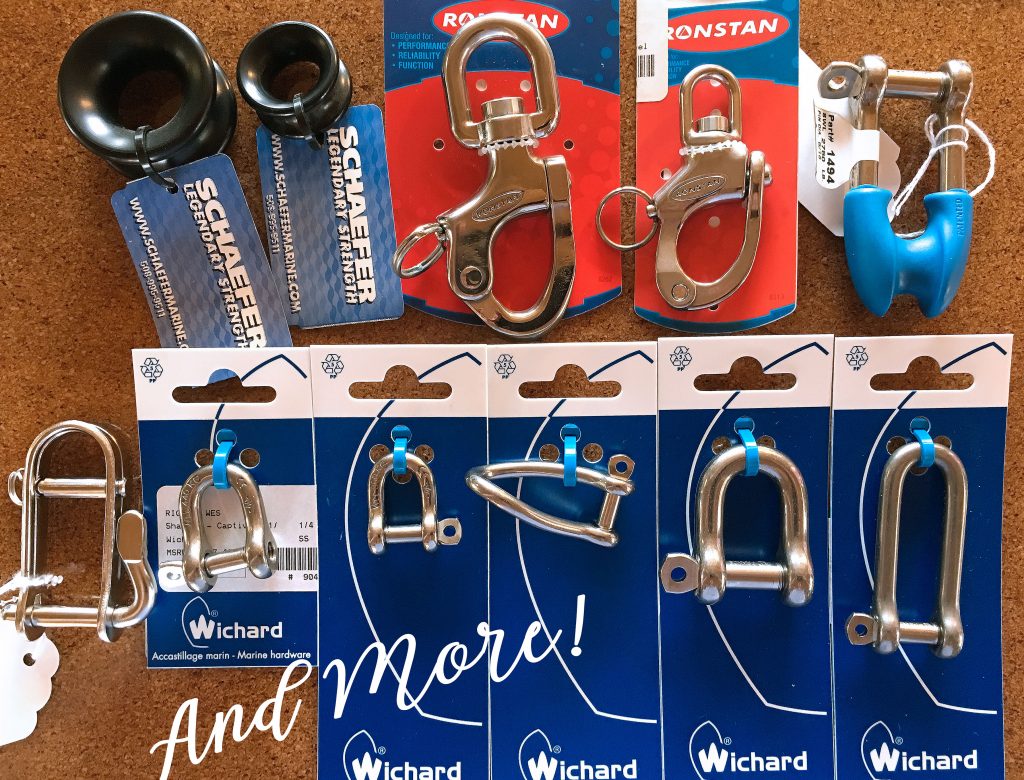 We appreciate our customers. Support your local small business!